On Haste Street, about halfway between Dana and Ellsworth streets, there is a white stucco, nondescript apartment complex called Evans Manor. If you're walking past Evans Manor on a weekend afternoon, the loudest noise you'll hear is the gentle thud of a tennis racket hitting a tennis ball on the Channing Tennis Courts across the street. The building's narrow, plain facade disguises a deceptively massive residential complex. Every year, there is a scramble to fill the many vacant rooms. Advertisements on the Berkeley Facebook Housing Page read, "NO APPT NECESSARY PLEASE JUST SHOW UP. FIRST COME FIRST SERVED." Most of the residents of Evans Manor don't realize that they are living in what was once a notorious counterculture haven: Barrington Hall.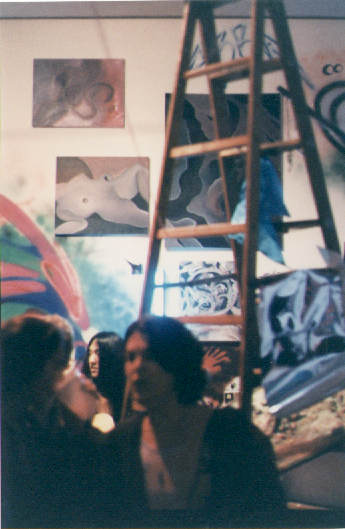 Originally a shelter for refugees from the 1906 San Francisco earthquake and fire, Barrington was purchased by the young University Student Cooperative Association in 1935. Barrington soon became famous for its crazy pranks and antics. In the '50s, residents of Barrington entered a float for the university-sponsored Big C Parade. They called the float "Hoover's Last Erection." The bottom half of the float was designed to look like the Stanford University bell tower, Hoover Tower, and the top half was designed to look like — you guessed it — a penis. The city of Berkeley famously criminalized water ballooning after Barrington's indulgence in the sport damaged the windshield of a police car.
In 1966, the co-op became co-ed, and many of the traditional rules about student decency and appropriate behavior were abolished. It was in the '60s that Barrington really earned its reputation as a cradle of rebellion, activism and counterculture. In a letter to the editor of Toad Lane Review, one resident described Barrington as "a place of chaos with a sense of order" and "a place for the non-conventional." The local chapter of the Students for a Democratic Society was founded at Barrington, and in the '80s, the house was at the center of the anti-apartheid movement. In 1968, a mural of a yellow submarine, inspired by the Beatles song, was painted in the second-floor stairwell, and by the mid-1980s, psychedelic murals covered every wall of Barrington's common areas. Though all but one of those murals have been painted over, you can still see them in their full glory in this commemorative YouTube video.
In the 1970s and 1980s, Barrington's dining room operated as an unlicensed punk nightclub — one of the first in the Bay Area. Rasputin Music features Barrington Hall in its window gallery on Telegraph Ave, calling the house "the launching pad/petri dish of Bay Area punk." Punk bands such as X, Black Flag, and the Dead Kennedys played their first shows in Berkeley at Barrington.
In 1990, after complaints from neighbors, failed health and insurance inspections and public criticism for its open drug culture, Barrington was finally shut down. Though Barrington is no more, its legacy remains. Barringtonians had an enormous influence as social activists, especially in the anti-apartheid movement and in the movement against student fee increases. Its influence in music has been immortalized in the songs that were directly inspired by the co-op. The song "Frizzle Fry," by the band Primus, as well as the album's theme, "Tales from the Punch Bowl," were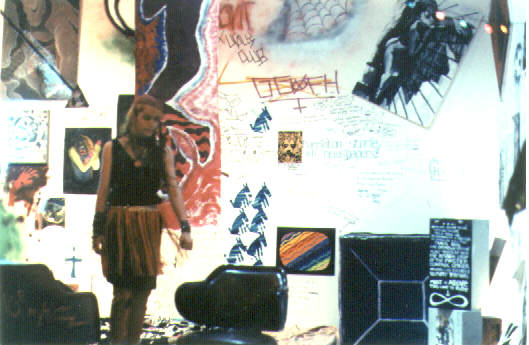 inspired by wine dinners held at Barrington — parties where punch spiked with LSD was served. The band Les Claypool's Fearless Flying Frog Brigade wrote a song called "Barrington Hall," and the lyrics repeatedly ask, "Does anybody here remember Barrington Hall? / Does anybody here remember Barrington Hall?" According to a judge presiding over a lawsuit filed against Barrington, "Barrington Hall's reputation was larger than life, even by California standards. … If Berkeley, California, was the last bastion of sixties counterculture, Barrington Hall, the city's oldest and largest student housing co-operative, was surely the last rampart."
Image Sources: Featured Image, Image 1, Image 2, Image 3, Image 4, Image 5