Whether you're experiencing midterm season for the first or last time this semester, all of us will at one point experience a similar moment of panic. After finishing the 12th episode of your favorite show on Netflix, you realize it's 12:30 a.m. — the night before your five-page essay is due, at 8 a.m. Like we said, we've all been there. So don't worry — we at the Clog have got you covered. It's definitely possible to write a decent, grade-worthy essay in just a few hours. Even if you're already a professional procrastinator, use these simple tips to help make your last-minute essay look a little less panicked and a hell of a lot more intelligent.
1. Use Sparknotes as help — NOT as your content. 
Use this savior of a website for plot summary and character names, not for analytical purposes. Our professors are smart — do you really think they won't recognize the analysis you obviously plagiarized from Sparknotes? Use it as a springboard to dive into an original argument … at least as original as you can get in the time frame you have.
2. Say goodbye to "being" verbs. 
Take out verbs like "is" and "are," if possible. Professors hate them, and readers are annoyed by them. They make your paper sound way too simple for academic writing. Change some of those to action verbs and it'll make your essay way more impressive.
3. Follow the prompt — don't try to be too genius. 
Seriously. Professors just want you to listen to them, so spend more time following their prompts. Don't try to get too complex — it'll just annoy them.
4. Create a debatable argument — no one cares about obvious facts.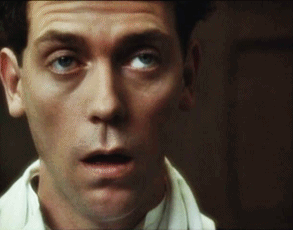 It's better to be original and edgy in your argument than to have a paper full of plot summary. Your readers already know what happened — they read the book, unlike you.
5. Use all the textual evidence — it'll make you look smarter. 
If you don't know what to say, just keep quoting, even if you don't know what's going on in the book. It'll help you avoid plot summary and pointless banter that makes your procrastination so much more obvious. Don't forget to add at least a couple of lines of analysis after each quote, though. Otherwise, you might as well just turn in the book.
6. Continue procrastinating, confident that you can crank out that last-minute essay in no time!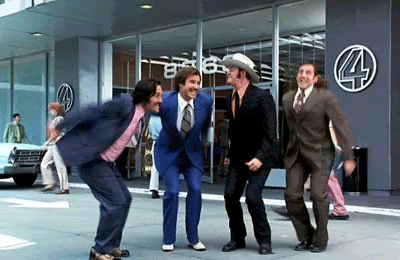 Image Sources: Featured Image, GIF 1, GIF 2, GIF 3, GIF 4, GIF 5, GIF 6