"Fresh Off the Boat" is back for its fifth season today! The show portrays the lives of immigrants in the U.S. in a humorous light, following Jessica and Louis Huang and their three kids, Eddie, Emery and Evan. With the premiere of this new season, we at the Clog have compiled some of the Huang family's most relatable moments to look back on as UC Berkeley students.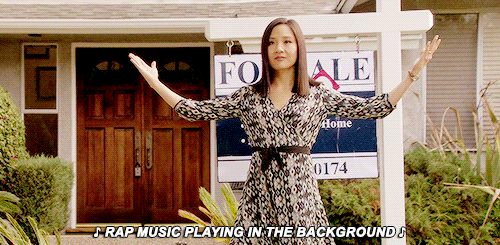 The time Jessica hit those two boys with her car is all of us when we try to get through Sproul during tabling season. Or Sproul in general. We can all afford to channel our inner sassy mom every now and then when a flyer is thrust in our face.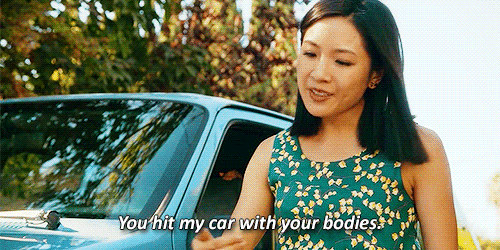 Upperclassmen to freshmen: "Just wait till you read Marx."
Sometimes, students at UC Berkeley just don't get enough credit for being good at everything, whether or not you're a supermom juggling four kids and your husband.
The thought of finances for many UC Berkeley kids is scary. Financial aid is a concept that's up there with ghosts and ghouls. Even if you aren't as well-versed with dough as Haas kids, maybe you can still get a spooky book deal with Stephen King out of your sad financial transactions and scare the masses! #BrokeCollegeKidGoals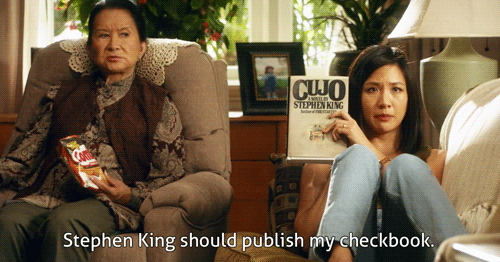 Sometimes, being thrust into a university filled with diversity can make it easy for students of color to forget their roots. Don't let your individual identity get lost in the crowd and don't feel like you need to become someone you're not. But, of course, indulge in a hearty burger at Super Duper every now and then.
In the midst of homework, midterms, extracurriculars, social relationships and maintaining mental health, UC Berkeley students often find themselves asking, "Where did our childhoods go?"
Tiger parents to the rescue! We're sure some of you have had this happen before in grade school. If UC Berkeley fucks something up such as your housing, financial aid, classes or GPA, you can count on Mama Bear and Papa Bear to try their best to wiggle you out of your sticky situations. Just how successful they may be, we aren't too sure.
We hope you could #relate to some of these "Fresh Off the Boat" iconic moments. Hopefully, more than Jessica relates to the rollerblading white mom crew. Get pumped for a whole new season of laughs, relatability and diversity!